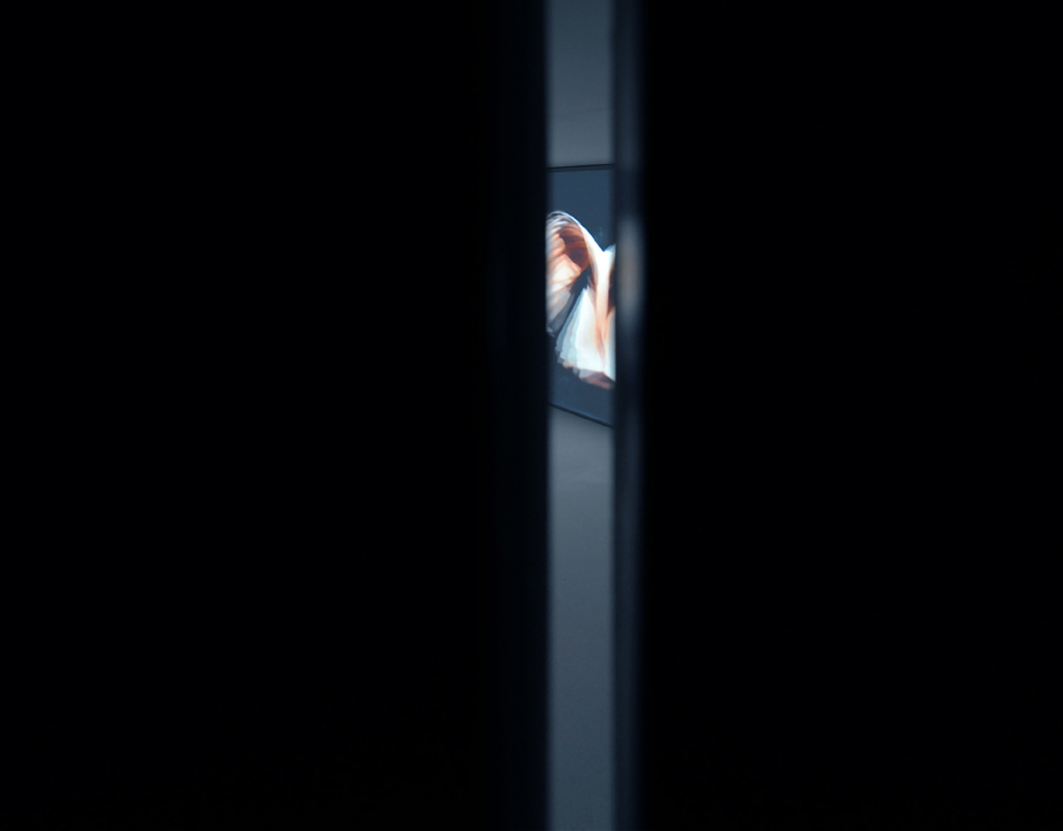 RECIPROCAL
2010
Biennale für Internationale Lichtkunst
Atrium Kino, Hamm, Germany.

drywalls, video projection, sound system.

Camera: Pablo Pijnappel
Dancer: Nina Kurtela
Choreography: Nina Kurtela & Anat Eisenberg
costume: Hrafnhildur Gudrunardottir
Sound: KiraKira
Animation: Sara Gunnarsdottir
On set photographer: Laure Bertin Installation photos: Frank Vinken.


The installation was developed for an abandoned cinema. A videoprojection was used as the only lightsource in the space, flowing through narrow light slits of the curved structure. The colors in the video constantly changed the lighting within the corridor. The video is a 16mm film based on Loie Fuller's Serpentine dance.



RECIPROCAL from Elín Hansdóttir on Vimeo.