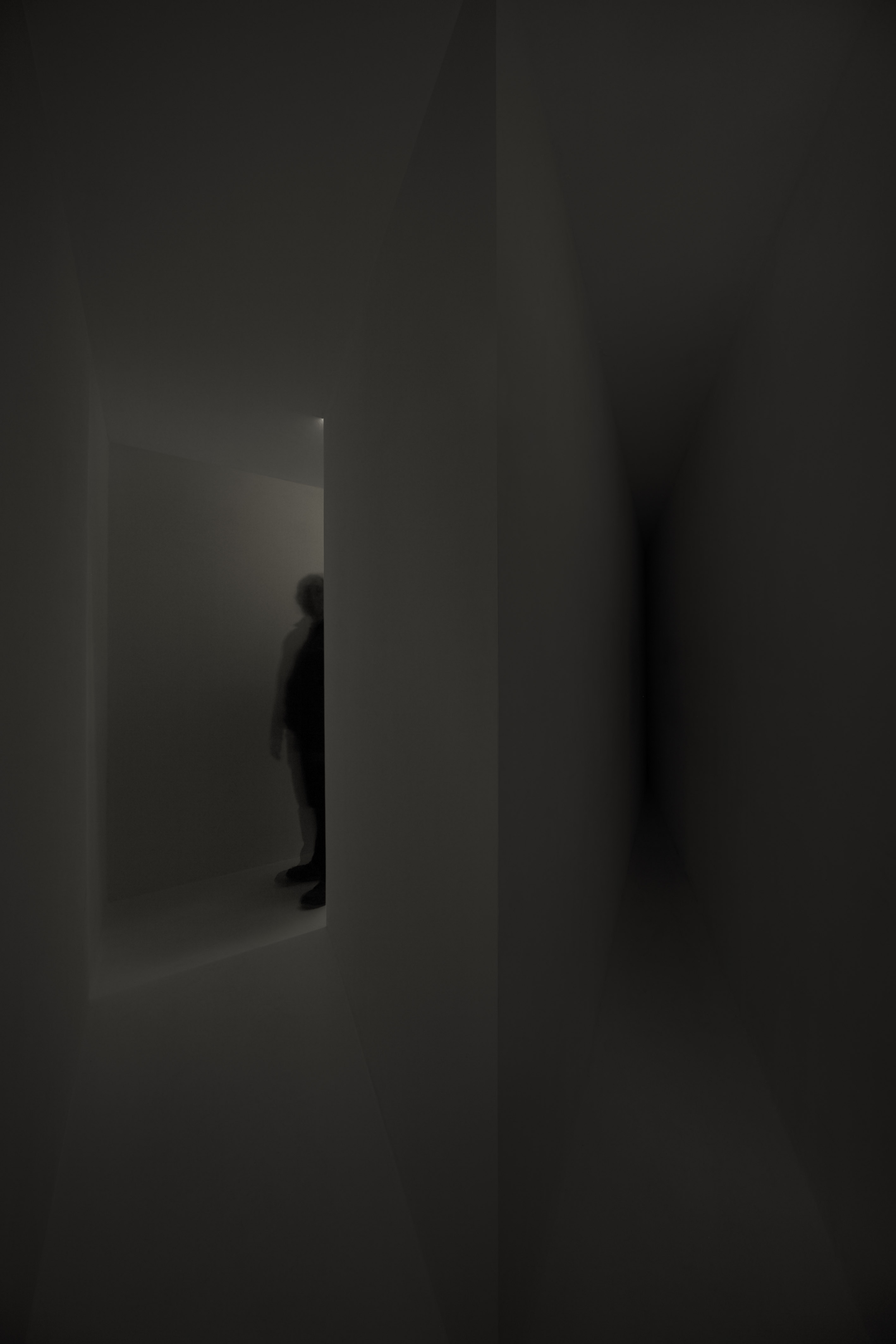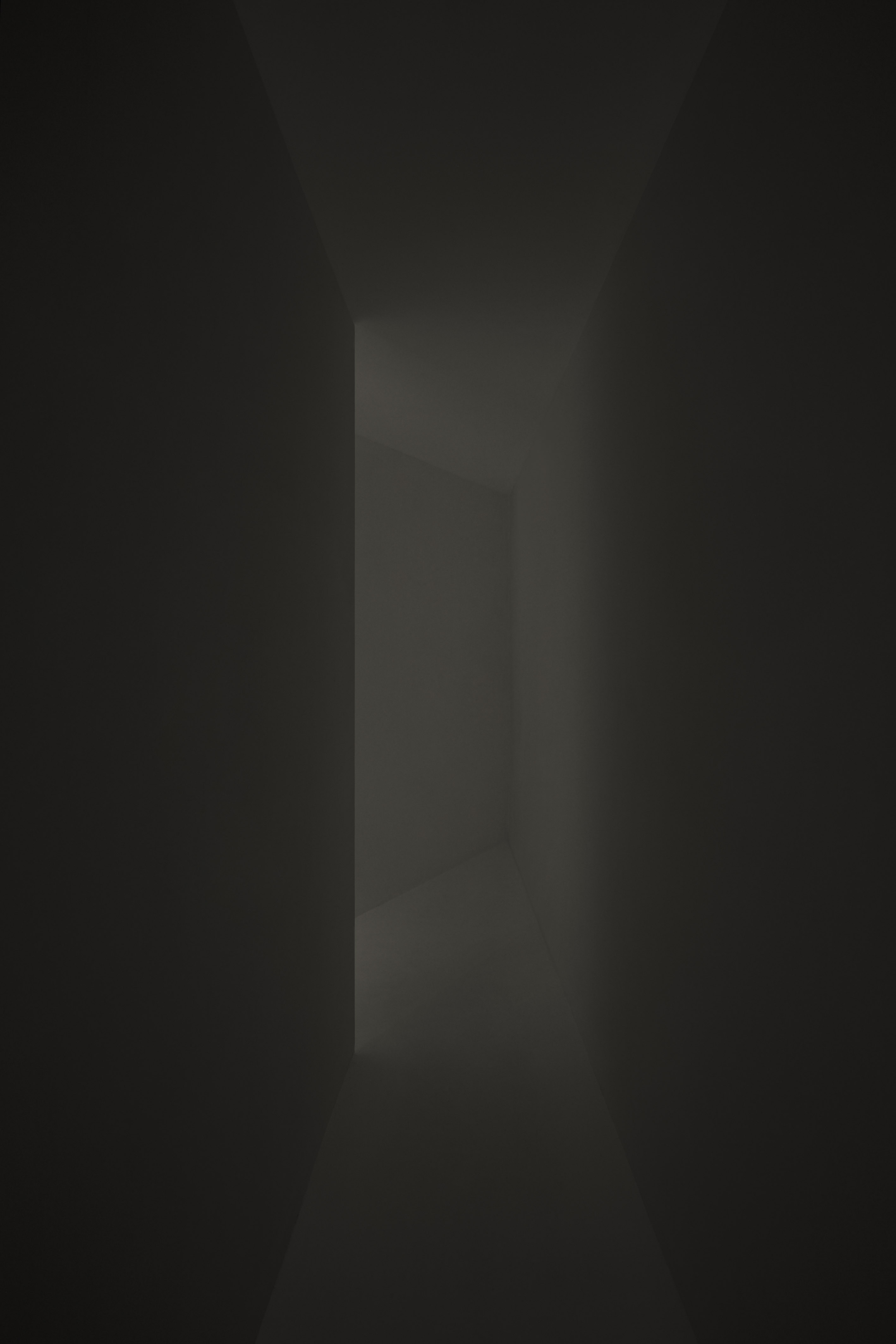 PATH
2008
chipboard, white paint, sound system.
sound:
Úlfur Hansson
photos: diephotodesigner.de
Path is a site-specific labyrinthine structure that weaves through each space it inhabits, filling the physical area with its winding course. Each exhibition site dictates the form of the zigzagging tunnel. Working with the boundaries determined by the external space, the structure is outlined directly on the floor, with the objective of having the structure occupy as much of the

site as possible, thus creating a unique shape each time. The only light source emanates from vertical and horizontal slits throughout the construction. Due to the structure's sharp edges, the light is dispersed in such a way that one mistakes shadows for walls, walls for space and light for walls.

PATH has been installed in four venues:

2008 Maribel Lopez Gallery, Berlin
2008 National Gallery of Iceland
2009 Den Frie Udstillingsbygning, Copenhagen
2011 Woodstreet Galleries Pittsburgh, USA



PATH - JOURNEY TO THE CENTER
by Elin Hansdóttir & Rebecca Solnit
Edited by Leah Whitman-Salkin
Published by Crymogea Iceland
2012
The piece stripped you of uncertainties, of confidence, disoriented you and rendered your sights unreliable, put you in a cloud of unknowing and set you on a path whose twists and turns and distance were unknown. This is perhaps close to our real condition in many ways than the assuredness with which we meet the world even when it turns out we don't know what we 're doing or what to expect, even when the world surprises us and expectations don ́t map possibilities. Which is to say it did what darkness and labyrinths do.

from
PATH - JOURNEY TO THE CENTER
by Rebecca Solnit and Elín Hansdóttir
published in 2012 by Crymogea, Iceland.