DISRUPTION
2016
Ásmundarsafn, Reykjavík Art Museum
Reykjavík, Iceland.
curator: Dorothee Kirch.

The Ásmundur Sveinsson Sculpture Museum is dedicated to the works of Ásmundur Sveinsson (1893-1982), who was one of the pioneers of Icelandic sculpture. With the exhibition, the works of Hansdóttir and Sveinsson are juxtaposed.






TRICHROMATIC
archival inkjet prints
2016

Three primary colored lights (red, green, blue) are cast onto a snow landscape at night. Together the colors create white light, which is split into its spectral elements due to the formation of the snow.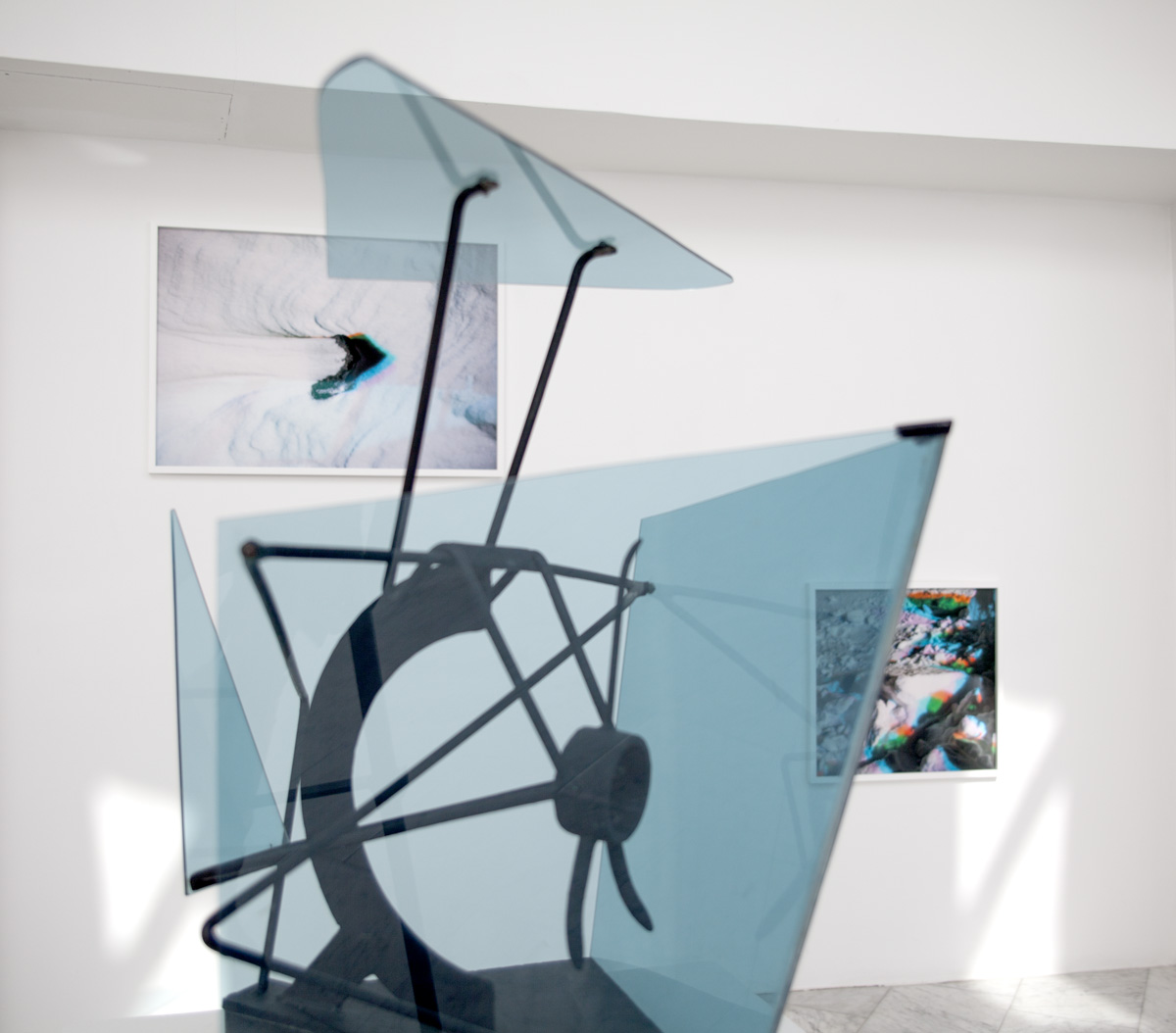 INTERFERENCE 1-10
acrylic on watercolor paper
55cm x 75cm

COUNTERACT
10 rectangular concrete bricks
50cm x 100cm

BALANCING BRICKS
7 rectangular cuboid oak frames
(six balancing on one)

STREAM
archival inkjet
40cm x 80cm

MATTER OF COURSE
paint on black aluminum
size variable